Games
We love games! Board games, role-playing games, card games, war games, dice games... it's all good!
Here's a gallery of some of the games that we like to play at ENT. If you have a fun tabletop game that you'd like to play that's not listed here, then feel free to bring it along and share the good times!
| | |
| --- | --- |
| | NB Since January 2016 we've been keeping a running list of the games that we play on BoardGameGeek. Click here to see that. |
Bang!
Bang! is a game where the players take on different roles in the wild west. Will you be the Sheriff or the Deputy upholding the law? Or will you be one of the Outlaws or even the mysterious Renegade?
Braggart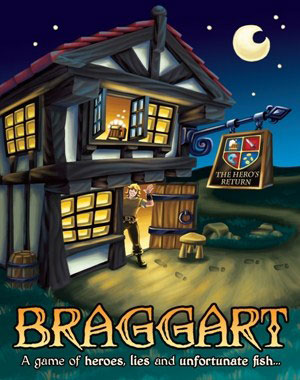 Tell tale tales in the tavern with your fellow adventurers. Just watch out - they may claim that it was in fact them that did the daring deed. A light-hearted card game of one-upmanship.
Carcasonne: South Seas
Carcassonne is one of the staples of "hobby" board games. This South Seas edition has some refinements in play over the core game but it's still got that same magic!
Ca$h 'n Guns
The gang are back in the hideout sitting around a great big pile of loot. Everyone wants as big a slice of the pie as possible. Do you shoot it out or bluff your way to riches?
Catan: Junior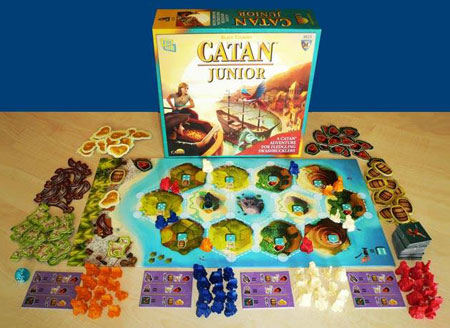 This is Catan Junior which is a fun variant on the classic Settlers Of Catan. Playing as pirates rather than settlers it has a slightly younger feel but it's just as challenging as the full game!
Citadels
Can you build a fantasy city that is the envy of your rivals? Take on the roles of powerful movers and shakers in the medieval world as you fleece, connive and beguile your path to victory.
Dobble
An image matching game that is fast and mind-boggling fun.
Dragon Slayer
Who is the greatest Dragon Slayer in the land? Do you hunt the easier prey or risk it all and accept the harder challenges laid down by your peers? A push-your-luck dice game with a twist.
Dread Curse
A light-hearted game of backstabbing!
Dungeon!
Classic dungeon exploration board game.
Flash Point: Fire Rescue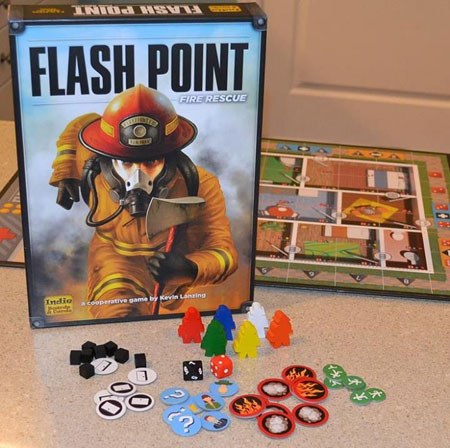 Flash Point: Fire Rescue is a fully cooperative game, everyone plays on the same firefighting team - win or lose together!
Fluxx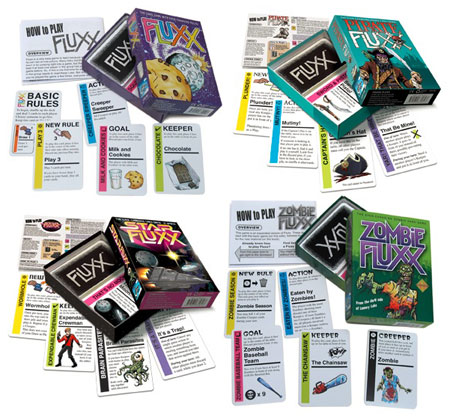 Lots of varieties of Fluxx out there. These are just 4 of them!
Forbidden Desert
Your team of adventurers must brave shifting sands and a scorching sun to find all the parts of a wondrous aircraft that'll transport them to safety. Co-operate or dessicate!
Get Bit!
You don't have to outswim the shark... just your buddies!
Get Lucky
Dr Lucky by name, but not by nature. It seems that all of his acquaintances could have the motive and the means to snuff out his candle. Who will do the dastardly deed when Dr Lucky comes a-calling?
Gloom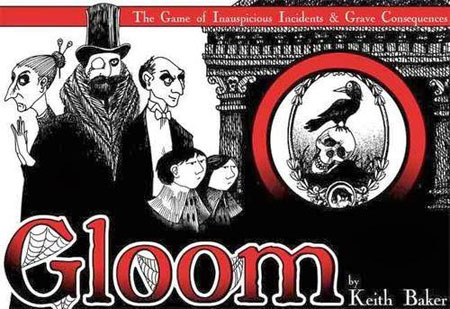 Gloom is a game where you look after an eccentric family, try to make their miserable lives yet more miserable and then put them out of their misery. Whilst at the same time bring a little joy to their neighbours. Yes really. It's hilarious fun.
Hey, That's My Fish!
What's not to like about Penguins? Well that is unless you're a fish.
Jungle Speed
Lots of fun for everyone in this game of shape matching reaction testing brain hurting randomness.
King of Tokyo
Which giant monster / robot / animal will you be and will you end up as KING OF TOKYO?
LeCardo
LeCardo is sort of Scrabble with cards, but it's not really...
Lords of Waterdeep
Excellent game of intrigue and questing in the fantasy city of Waterdeep.
Love Letter
Love Letter is a game of risk, deduction, and luck. Get your love letter into Princess Annette's hands while keeping other players' letters away. Powerful cards lead to early gains, but make you a target. Rely on weaker cards for too long and your letter may be tossed in the fire!
Munchkin
A light-hearted game of dungeon-bashing... and backstabbing!
Night of the Grand Octopus
Your cult seeks nothing more than to summon the Grand Octopus from his submarine slumber to bring about the end of civilization. Unfortunately for you, there are rival cults that also have the same no-good plans. To make matters worse, there's strange beasts on the prowl in the School of Magic who like the taste of cultists!
Pandemic
A co-operative board game where everyone works together trying to stop the spread of pandemics!
Quarriors
A unique blend of strategy and chance featuring a revolutionary dice building game mechanic!
RARRR!!
Create a giant monster and power it up with special cards. Who will destroy the most cities across the world? Only time will tell!
Seasons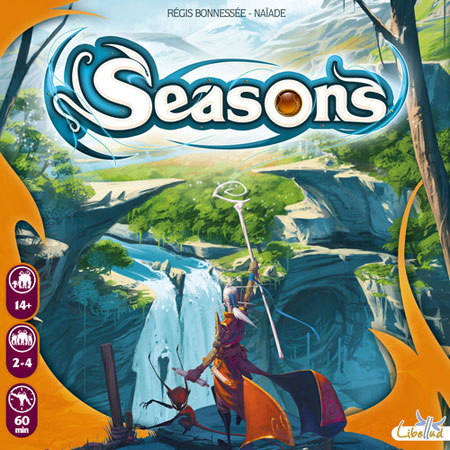 As a sorceror of the seasons you must harvest the energy of the elements through the passing years. Magical artefacts and familiars can aide you on your quest. When is the best time to enact your enchantments? Only a master magician will know!
Sentinels of the Multiverse
This is an awesome superhero cooperative card game which is lots of fun to play.
Sentinel Tactics
A superhero team game on a tactical hex map. Join forces to take on supervillains or rival teams!
Shinobi Wat-Aah!
As a power-hungry Lord in the Empire of the Moon you must recruit the strongest ninja clans in your bid to take the Emperor's throne. It's a fun game of sneaky shenanigans!
Smash Up
The only game where Zombie Ninjas can fight Pirate Aliens... maybe!
Straw
Try and not break the camel's back. Unless of course you have the Straw!
The Resistance
Are you on the side of The Resistance or are you a spy trying to unravel their plans? A fun game of bluffing and deception.
Ticket to Ride: Europe
A game about building train tracks across Europe. Lots and lots of fun!
Zombies!!!
Does exactly what you think it should. Escape from the Zombies either by working together or not. That's up to you.
---
Join the Facebook Group

Join the Google+ Community
---